Maximizing Your Federal Employee Retirement Benefits
You are cordially invited to a special virtual workshop!
This informative workshop is designed to help you better understand your federal benefits and begin preparing for retirement. We'll cover FERS/CSRS eligibility requirements and annuity calculations, survivor benefits and how to draw income from your Thrift Savings Plan.
We will cover the following important topics:
How to understand, then maximize your Federal Benefits.
CSRS vs FERS and pension calculations.
How Social Security works with federal retirements.
TSP funds overview, TSP modernization act and options for those 59 1/2 over and retiring.
The cost of your FEGLI, now and in retirement.
Military buyback
And more!
Register for our upcoming virtual workshop!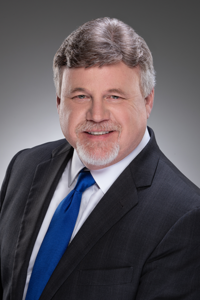 Mark Fricks RFC®, ChFEBCSM
President MasterPlan Financial
As president and founder of MasterPlan Retirement Consultants, Mark prides himself on providing clients the right tools for planning and execution of retirement strategies.
For nearly 30 years, he's concentrated on helping clients strategically navigate their retirement income, while taking steps to make sure possible future risks are considered and that lifetime income strategies have been reviewed and implemented where appropriate.
Ethical in his practices and honest in his relationships, Mark focuses on continuously educating himself and his staff on financial-related issues. He serves his clients with integrity and they're always the priority of the plan.
As an author, speaker and radio host, Mark finds himself on a constant quest to ensure his clients understand how their money is working for them and how planning can help them reach their retirement goals.
Mark has 3 adult children, 4 grandsons and a baby granddaughter. He is an ordained elder and is involved in international mission work.
Our areas of specialty include:
Civil Service Retirement System
Military Service Buy Back
Federal Employee Retirement System
Disability Insurance Coverage
Windfall Elimination Provision
Retirement Package Counseling & Completion
Computation Retirement Annuity
Federal Employee Group Life Insurance
TSP In-Service Withdrawals
20515 – 2020/10/22
Mark Fricks RFC®, ChFEBC
MasterPlan Retirement Consultants
410 VILLA RICA WAY, SW
SUITE 100
MARIETTA, GA 30064
770.980.9262