Download Our "6 Questions" Guide!
If you're like most government employees approaching retirement, the idea of ending your career probably brings mixed emotions. On one hand, you're likely excited about the idea of leaving the daily grind. On the other hand, retirement can bring uncertainty and, you likely have plenty of questions about money, specifically whether you'll have enough to last your lifetime.
You're not alone.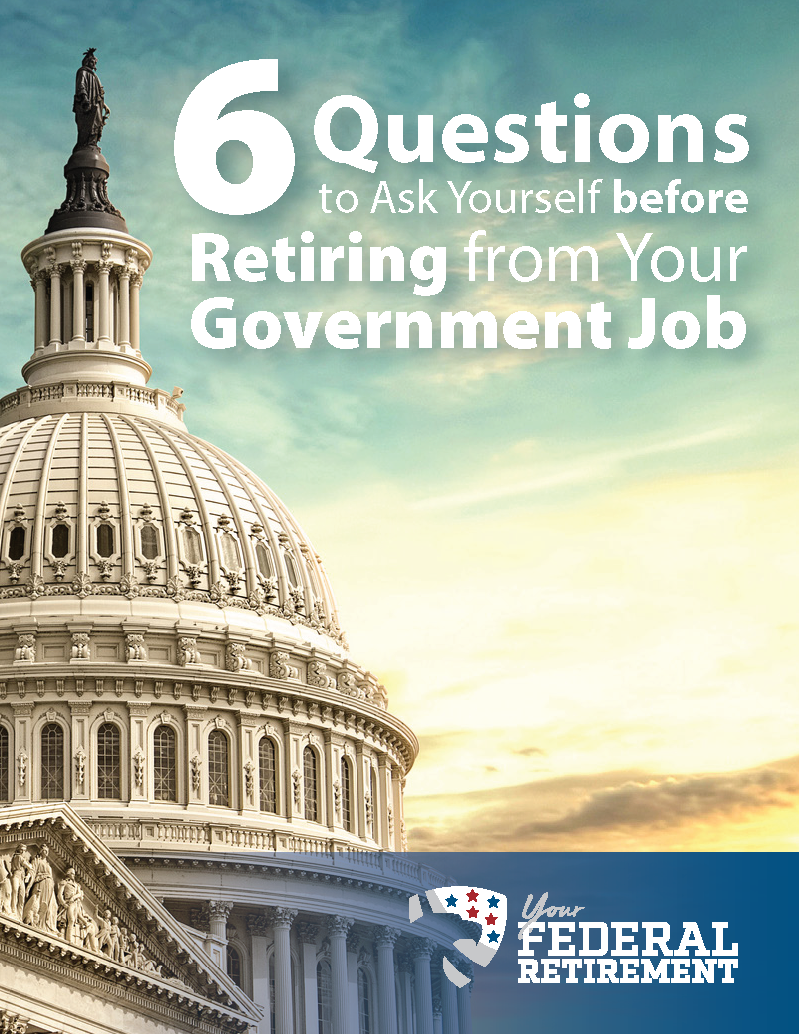 Learn More About Retiring From Your Government Job!

About Your Federal Retirement
Federal employees have a harder time than ever today figuring out how to get the most out of their benefits. With the ever-changing environment of the government employee sector, many either don't know their options or aren't sure what's best for them and their family.
The benefits you choose today have a major impact on the quality of your retirement tomorrow. But it's difficult to obtain reliable information in a user-friendly format. You're faced with confusing websites, forms, and hotlines at every turn, and human resources are no longer a viable place to get assistance, that's where we come in.
Our areas of specialty include:
Civil Service Retirement System
Military Service Buy Back
Federal Employee Retirement System
Disability Insurance Coverage
Windfall Elimination Provision
Retirement Package Counseling & Completion
Computation Retirement Annuity
Federal Employee Group Life Insurance
TSP In-Service Withdrawals